Slowmo now has three different versions of the Photron AX range of cameras: 1) Photron Mini AX200 mono,  2) Photron Mini AX200 colour and 3) Photron Mini AX100 mono. All three cameras have 32Gb on board memory. Bought to cover numerous scientific and ballistic applications especially those where space and light is at a premium. On board is the same extremely light sensitive sensor as seen in the Photron SA-X2 cameras.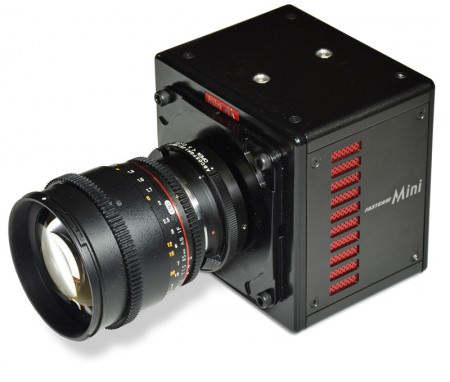 The Photron Mini AX200 (mono or colour versions) can record at 1,024 x 1,024 pixel resolution up to 6,400 fps, 768 x 768 @ 10800 fps, and reduced resolutions to 900,000 fps. The Photron Mini AX100  can record at 1,024 x 1,024 pixel resolution up to 4,000 fps, 768 x 528 @ 10000 fps, and reduced resolutions to 540,000 fps. Both are capable of high velocity measurements where an extremely short shutter speed (~1/100000s) is required.
Contained within a 120mm x 120mm x 94mm camera body weighing just 1.5kg, it can be positioned into tight spaces. The cameras provide an excellent two camera view solution for applications such as airbag deployment, onboard vehicle-IED trials and DIC applications. It can be used in high shock and vibration environments (Operation tested to 100G, 10ms, 6 axes). For particular applications, the Photron AX200 colour camera can provide high-quality colour images for analysis.